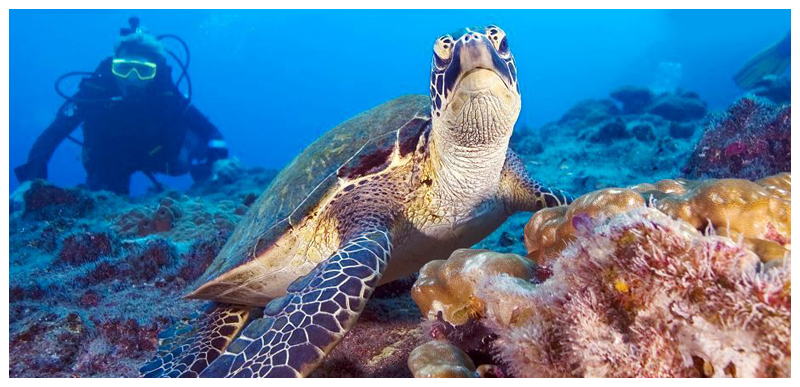 Fun Diving around the Gili Islands
Renowned for almost guaranteed turtle interactions and reef sharks, Gili Trawangan ranks among Indonesia's most popular dive locations. Easy boat access to at least 16+ beautiful dive sites teeming with marine life ensures excitement for divers of all levels. Diving cannot get much easier than this!
Dive Boats depart directly from nearby white sandy beaches.
A colourful array of weird and wonderful creatures await divers on multiple dive sites, all within 5 – 20 twenty minutes transit on more often than not very smooth seas. Highlights include turtles, reef sharks, manta rays and cuttlefish. Characterized by good visibility and warm water year round, the ease and enjoyment of Trawangan's diving is a magnet for both experienced and inexperienced divers.
Enjoy daily dive trips around the 3 Gili Islands. Book single dives or take advantage of the discounted packages…
Get 10{ebdacc05945aafd8f00f4c4b2514c92c574895940a66ba7bb78d7cfd68fda4f7} discount off your diving when you book the 5 Dive Package*
Get 15{ebdacc05945aafd8f00f4c4b2514c92c574895940a66ba7bb78d7cfd68fda4f7} discount off your diving when you book the 10 Dive Package*