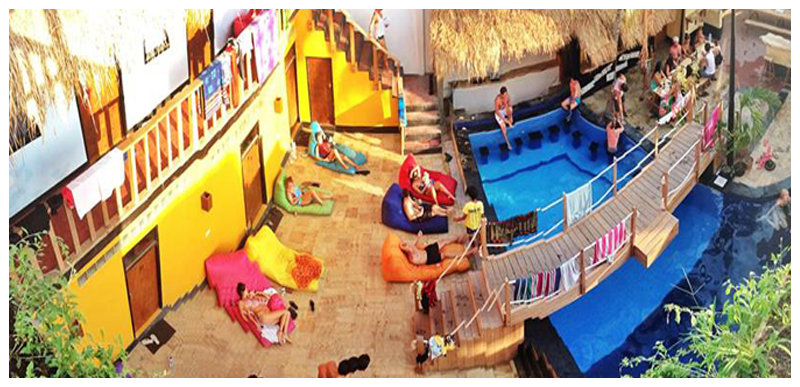 Property Information
We welcome you to come and play on our climbing wall, have a swim in our fresh water pool, have a drink in our pool bar or relax in our sky lounge. We have dorm rooms, queen private rooms (shared bathroom) as well as king double rooms (private bathroom). We have fantastic hang out areas for chilling, socializing and getting to know people, playing beer pong and other games, using our FREE Wi-Fi.

All our rooms are air con and very clean. All showers and sinks have fresh water as well as your bottle filling station that is of course FREE of charge! Our friendly staff members will serve you breakfast in the morning. This is also included in the price.
We are lucky to have landed in the very good location that we are within only 3 min (or less) walk to the best beach and we can still keep our prices very low to help your budget! There are oportunitues to go snorkeling, kayaking, sup or scuba diving. Make sure you don't miss out, BOOK NOW… See you soon!