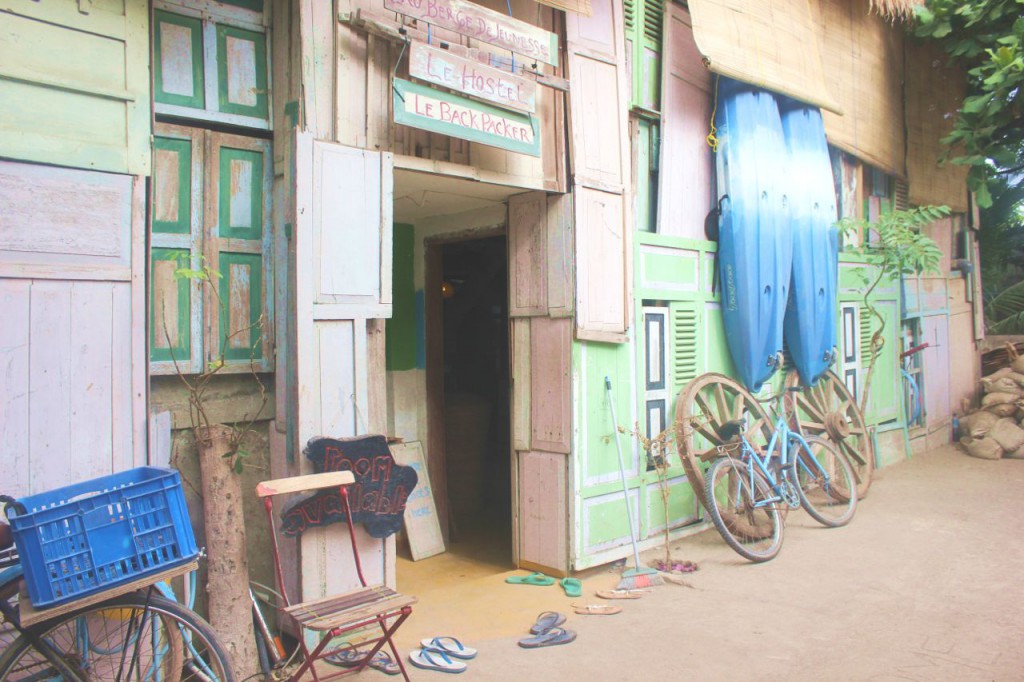 Property Information
If you want a really cool, chill vibe, great service and meet lifelong friends to laugh with, learn from, and share tearfull goodbye, Gili la boheme is the hostel you looking for.
All guest say : I ve never met so many cool people from around the world in one space .
The architecture is like out of a fairytale, it's colorful beanbags, umbrellas, and bamboo, crooked painted stairs and rustic, yet clean and well made structure give it just the right vibe to make you feel relaxed yet inspired.
We have a large common area with kitchen and daily activities, which is great to meet all the guests quickly and create friendship.
We offer 6 bed dormitories with secluded bed areas. All rooms have personal lockers, fans, and plugs. You can choose between air-con or fan rooms (air-con rooms available at additional charges).

We also have private rooms if you prefer your own personal space.
You can enjoy the big lounge area upstairs with comfy bean bag chairs, LCD projector, free use of WiFi, our free breakfast (fresh fruit and our infamous pancakes!), free delivery from Le Petit Gili Restaurant, or the use of our kitchen. We also have bicycles, kayaks, and snorkeling equipment for rent!.
Accommodation Information
Gili la boheme offer 10 dorm rooms with 6 beds in 9 and 8 in one. 9 dorm with air-con and one with fans.The bed linen are provided up on check in.
We also offer 3 double rooms with a queen size bed and private bathroom.
Location Information
Gili la boheme is situated 5 minutes walk from beach, bars, restaurants. In front of the yoga place on the road to the sunset beach.